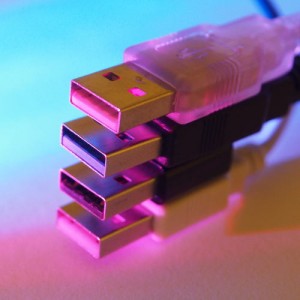 Arca Noae is pleased to announce the immediate availability of a preview release of our new xHCI driver. xHCI controllers are designed to support USB1, USB2, and USB3 devices.
This release is a preview release that has some limitations. The xHCI driver in this release is exactly the same xHCI driver that is included in ArcaOS 5.0.5 and has the same limitations regardless if you got it by installing ArcaOS or by installing this package.
The xHCI preview is only available for ArcaOS customers. The full GA release (coming soon) will be available to ArcaOS Support & Maintenance subscription holders for free, and to eCS and OS2 users for a small fee.
The xHCI preview is intended to be a one time only release. We don't expect to release any updates to the preview. If there are updates to the rest of the USB stack before the full GA release of the xHCI driver, those updates will not contain the xHCI driver and may render the preview inoperative.
The xHCI preview requires that the version 12.06 USB stack be installed first.
The xHCI preview has no support. Please do not open tickets to report problems with the preview.
The xHCI preview has limited functionality. The limitations only apply to devices connected to an xHCI controller. If you have a system that has OHCI, UHCI, and/or EHCI controllers in addition to xHCI controllers, devices connected to these other controllers are not affected by the preview and will have full functionality as before.

Isochronous transfer support is not implemented in the xHCI driver yet. This means that any kind of streaming media such as audio and video won't work when plugged into an xHCI connected port.
Problems have been reported with a small number of xHCI controllers. Depending on the specific xHCI controller(s) you have, your experience using the preview may vary.

Make sure your system is fully up-to-date. Specifically, you should be using the latest Arca Noae 14.201 kernel, the latest ACPI PSD, and not using the /VW switch for the PSD.
Unlike the USB stack package, the xHCI preview package is not "update only". The installer in the xHCI preview can and will install the xHCI driver on your system, but only if you are running ArcaOS and only if you have detectable xHCI controllers in your system. If you are not running ArcaOS the xHCI driver package will notify you and will not run.

More information about the USB drivers can be found in the USB wiki. Information about the xHCI preview can also be found on the Troubleshooting Guide, and may be updated as more information becomes available.

If you have ArcaOS, this driver package is available for download from the Arca Noae website as part of the Support & Maintenance subscription for your ArcaOS product. Please log into your account and see your ArcaOS order details page to access your software.

This driver package is not available for download from the Arca Noae OS/2 & eCS Drivers and Software Subscription.

If you are still running OS/2 and/or eComStation systems this may be a good time to consider moving up to ArcaOS.

This entry last updated: June 8th, 2020 by David Azarewicz

This entry was posted in